A microscope is a tool that takes you on a micro-world tour. Human being has become capable of viewing details of things at micro-level using this amazing invention.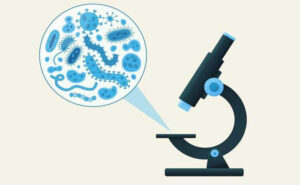 Technology is adding even further to it, and now we have pocket and handheld microscopes available in the market to provide incredible accessibility along with enhanced portability.
But wait! There are hundreds of handheld microscopes present in the market, then how would you find the best one?
Don't worry because I'm going to mention the best ones available in the market after detailed market research and personal experience.
If you are curious to know, read through, and I promise you that you will be demystified in your knowledge about the best handheld microscopes.
So, without further ado, let's get started!
Top 10 Handheld Microscopes Reviews
Of course, there would be a variety of this device with a broad specifications range but trust me, the following top ten picks are sifted ones, and one of them will surely suit you.
You can pick the best one in the affordable price range for yourself from the list that I have come up with!
1. TOMLOV 7" LCD Digital Microscope
What I'm going to tell you about is real beauty! Equipped with tons of features, I highly recommend this device.
If you've a good budget, then go for it as it offers you up to 1200x magnification with a 32 GB SD card storage facility. Its 12 MP ultra-precise focusing sensor blows my mind.
A very sustainable device that has a 7" display, man, you will fall in love with it. Also, the LCD is rotatable up to 90 degrees, isn't that cool!
If these features are what you need and have a good range of budget, then buy this real charmer.
Pros
HD display (1080P)
Great magnification
Wired remote facility
Lens-cover for safety
Cons 
High price
Hang issue in some devices
2. Jiusion Magnification Endoscope
Jiusion offers you this nice device that has a magnification range of 40x to 1000x and comes up with a mini camera along with an OTG adapter and a metal stand.
This microscope is compatible with Windows 7/8/10, Linux, Mac, and Android.
All these features at a very low price, you won't believe! It's eight built-in LED lights provide a very good and adjustable brightness facility.
You can connect this microscope with your phone and conveniently view and even take screenshots of samples. If these features suit you, then this cheap device is best for you.
Let's have a look at some pros and cons now!
Pros
Good price
Good Magnification
Highly portable
Cons
Not a very high-quality view
Delicate device
3. Plugable Microscope
Plugable is a very famous company known for its tech products. This device offered by them comes in very interesting features.
A multipurpose, this device can be used by students, collectors, and even testers. This product is a USB 2.0 digital device and is compatible with Windows, Mac, and Linux.
Adding more to it, you get a high definition, 2.0 Megapixel sensor, and a magnification of up to 250x.
The LED halo light of this device is equipped with brightness adjustment control as well.
At a very good price, you get these amazing features in a very portable device. Go for it if you like it!
Pros
Lightweight
Low price
High portability
Cons
Lower magnification range
Lesser sustainability
4. Wireless Digital Microscope, SKYBASIC
An aesthetically incredible, this device by SKYBASIC offers a great range of features that include a magnification of 50x-1000x.
The feature that I like about this device is its FHD resolution at such a lower price. The 8 LED lights provide enhanced clarity and an optimal view.
This perfect handheld microscope also includes user-friendly software that is compatible with many operating systems like Windows XP/vista/7/8 and Mac.
Trust me; this unique device will surely enhance your experience of microscopy if you opt for it. Look at some pros and cons as well for a clearer picture.
Pros
High resolution
Great compatibility
Great magnification
Low price
Cons
The bad focus in some devices
Connecting issues faced by some users
5. Dino-Lite USB Digital Microscope
DinoLite is famous for its powerful low-powered microscopes, and this device is unique.
Although it has a limited magnification range (20x-220x), trust me, the quality is amazing. This device provides you an incredible resolution, which is 2592×1944, with a 5MP sensor.
You can also shoot a 30 FPS video using it. Amazing, right? The thing that I liked the most about this device is its flexible measurement feature; you can measure in various units like mm/inch/mil/um.
This device also offers polarization adjustment, and man, I'm impressed. Aren't you? Along with all other features, you also get a sustainable compatibility range as well.
Pros
High-quality device
Highly portable
Very light-weight
Cons
High Price
Low Magnification
6. Firefly GT800 Handheld Microscope
Firefly, an American company, offers this beautiful and expensive device with very high portability and a great magnification range (1600×1200).
If I talk about magnification, then you'll get 15x-230x for native optical and 15x-700x for digital ones. If I talk about lens assembly, then it has dual-lens with a three-layered glass, and I think that it's great quality!
Moreover, in this USB 2.0 device, you get an ultra-bright adjustable light feature along with a snapshot button as well.
Don't worry about the compatibility at all; they've got you.
Pros
Premium quality
High resolution
Magnification variability
High-quality lens
Cons
Highly expensive
Relatively low magnification
7. Carson MicroBite Plus Microscope
If you need the cheapest low range pocket microscope that you can take anywhere easily, then this device is for you. Not too vast work scope?
Do not need high magnifying power? This device is made for you in this case. With a magnification range of 60x-120x and LED as a light source, this is a basic magnifying tool that is highly portable as well.
For enhanced clarity, it has an aspheric internal lens system inside. Also, in case if you do not need a high magnification instrument, then pick this one for yourself.
As per my experience, this much magnification is enough for surface observations at a closeup. Also, for a clearer picture, look at the pros and cons below mentioned.
Pros
Very cheap
Light-weight
Low power needed
Cons
Low quality
Lower magnification
8. Celestron Handheld Digital Microscope
Celestron is a renowned American company famous for its optical instruments. They offer you this quality device with a reasonable magnification range of 20x-200x.
I like this product, and the reason is its high-quality glass lens that provides a sharp image and also its 5MP sensor that delivers great resolutions.
This microscope is good in the compatibility range for Windows and Mac devices as well. The thing that you are not going to very much like is its price that is quite high, as its quality.
If you are affording and have a good budget, and also if the features are what you need, then definitely go for this one.
Pros 
Provides high-quality output image
Good at 3D specimen observation
Easy to handle
Cons
Very expensive
Relatively lower magnification
9. Mustcam 720P HD WIFI Digital Microscope
Mustcam provides this device that is a highly portable handheld microscope and very convenient to use as well. But the price is as high as its features.
Trust me, this pen-like looking microscope has all that you would need in a handheld device. A magnification of about 200x, adjustable focus, measurement on PC facility, and a professional detector stage.
This device also offers great compatibility. So, if you are opulent enough to afford this one, then grab it and start your work ASAP.
Pros
Highly portable
High-quality results
Highly compatible
Cons
Very Expensive
Freezing issues in some devices
10. Facamword Handheld Microscope
Starting with this facamword's digital wireless device, which is a plastic body microscope and offers you a great range of magnification (50x to 1000x).
The cool part is that it can be connected using WIFI, hence providing great compatibility as well that covers Windows and Mac as well.
Adding to the offered features and facilities, these microscopes contain eight adjustable LED lights for variable brightness and 18 months of warranty.
This is a multipurpose device and can be used in various fields. I also like it because they offer these lots of features at a very reasonable price. Let's look at some pros and cons of it!
Pros
Great magnification
High compatibility
Good range of WIFI distance (10M)
Good Price
Cons
Magnification issues in some devices
Delicate device
Buyer's Guide
The buyer's guide is important if you do not have any prior experience related to buying microscopes.
It provides you with extensive knowledge of aspects that you should keep in mind before buying a product for yourself.
I would recommend you go through it to make the best choice for yourself.
Portability
Going for a handheld microscope? Keep this factor above all because a pocket or a handheld device should meet the portability measures.
You should opt for the one that suits you in this aspect and is easy to carry.
Magnification
Magnification is of prime importance while looking for a microscope. You should always know what you are looking for.
Find yourself a device that suits you in magnification aspects as well. I recommend you buy one with the highest magnification so that you can use it anywhere.
Illumination
For an enhanced view and clear picture, illumination is of utmost importance in microscopes. You must remember this aspect while purchasing a microscope.
The one with higher illumination will allow you to observe objects in more detail.
Diaphragm & Condenser
Always look for a microscope that has an iris diaphragm along with a good quality condenser in it because they will help in adjusting the base illumination to provide you a better result while working.
Durability
Durability is very important while looking for a microscope so that it can stand the conditions. Make sure that the device is sustainable to wear and tear and is strong and robust as well.
Frequently Asked Questions
What can be the highest magnification that a microscope offers?
The highest magnification that you can get on a microscope is 1000x. But in modern devices, it even exceeds 1200x as well.
Are portable microscopes available in the market?
Yes, there are a lot of handheld microscopes available in the market and are highly portable.
How do you focus on a digital microscope?
Turn the dial of your microscope and keep doing it until the subject comes to focus.
Try to slowly adjust the knob as it helps in finding the focus.
What is the magnification that you should start with?
You should start with 4x or 10x on a slide.
What is the correct way to carry a microscope properly?
Always try to keep your microscope covered to protect it from dust.
Use a special lens paper for cleaning the lens.
Do not touch the glass with your fingers.
Carry your microscope using both hands.
Which handheld microscope is good?
I have mentioned several, but the one that I think is good in price and features is Plugable. You can read the reviews and find yourself the best one.
Can I see germs using a microscope?
Not using an ordinary microscope, but you can observe germs with a microscope having a magnification above 1200x.
Is Amscope a good brand?
Yes, Amscope is a very good brand as they manufacture the microscopes on their own and supply in the market.
Conclusion
Trust me; if you have properly gone through this article, you are fully prepared to buy the best one for you.
Because NOW you know about the top picks and the things to keep in mind before looking for the best handheld microscope.
I wish you good luck with the buying phase.